Hangzhou– 2 Day Cycling Adventure
ABOUT THE TOUR
Hangzhou casts an enchanting spell. Marco Polo marveled that it was "the most beautiful and elegant place in the world" and a popular Chinese saying boasts "above there is heaven, below there is Hangzhou."
The treasure of the Song Dynasty, the world famous beautiful city of Hangzhou. From West Lake to temples to the tea-covered mountains, there`s always something to see and explore.
ITINERARY

Day 1 Leave Shanghai early in the morning and take a 2 hour highway drive to Hangzhou.After lunch we starrt cycling across beautiful tea plantations & old village, West lake. Arrive in Hangzhou city for dinner.

Day 2 After the breakfast, we head out on the mountain path again. This days`s bike will take us through Longjin (Dragon Well)the most famous ter growing area in China. Depending on the recent rainfall you may get your feet wet crossing the 9 creeks (also a famous scenic pathe among the tea fields.After lunch that we will return to Shanghai.
FACTS AND INFORMATION
Group size: Mininum 4, maximum 10
Meeting Point: Central Plaza
Departure Time: 9AM
Return Time: 5:30PM
Total Cycling Distance: 50km
Difficulty: Easy to moderate
PRICE

Trip -only price:
RMB 1,300 at normal weekends
RMB 1,550 during public holidays

Included
English-speaking tour leader
Round-trip transportation
1 night accommodation
1 breakfast, 2 lunches and 1 dinner
Support vehicle
Water

Not included
Travel insurance
Cost for drinks
Bicycle rental RMB 100 for the entire trip, including
MTB
Helmet

Single room supplement: RMB 150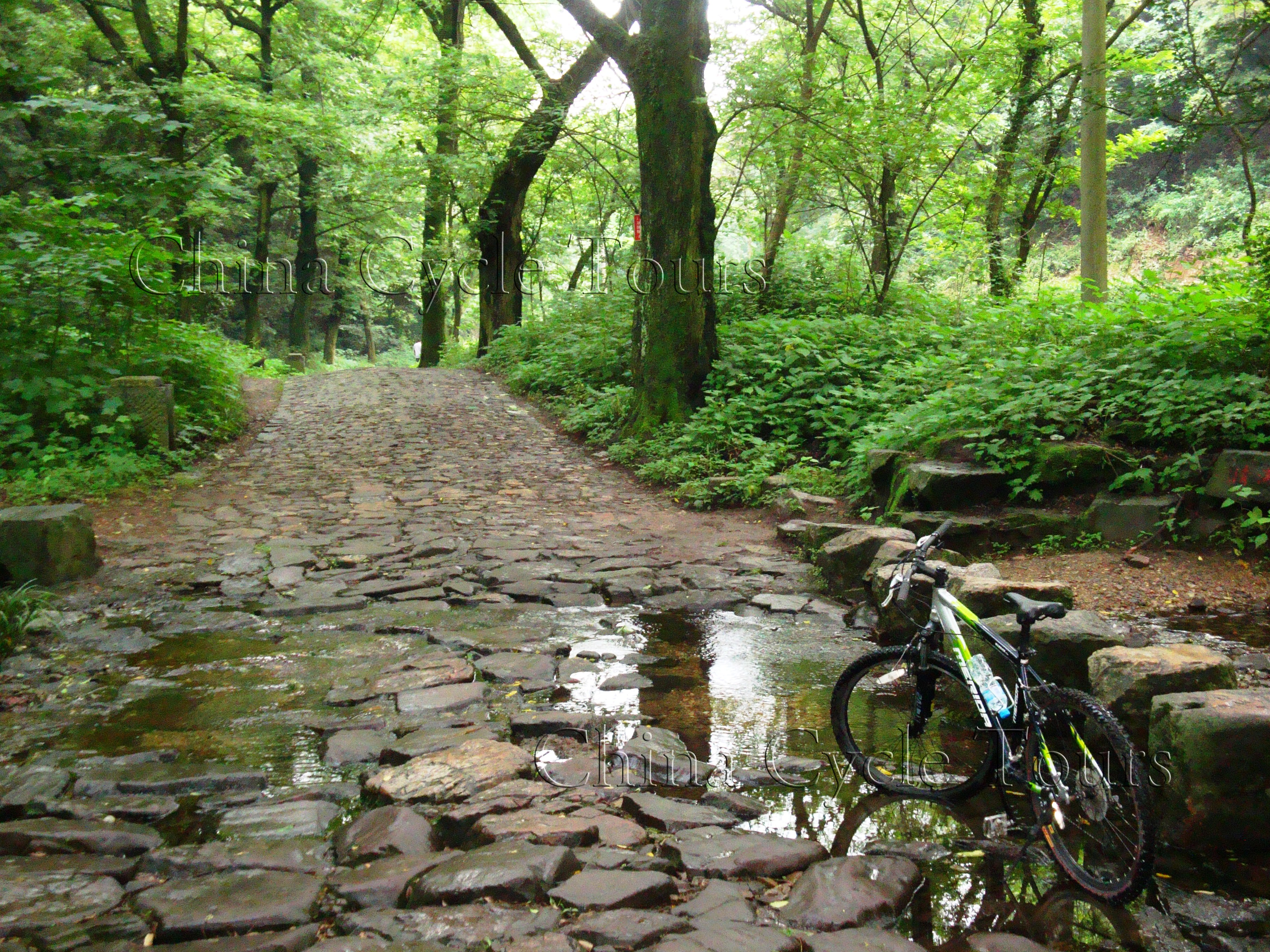 HOW TO BOOK IT
1. Online booking
2. Phone booking: +86 137 6111 5050
3. Email booking: info@chinacycletours.com
SPECIAL NOTE
1. Booking is essential. Showing up without booking is not encouraged.
2. You are encouraged to buy travel insurance before joining a CCT trip.
2. In case of unfavorable weather or less than five tour participants, CCT reserves the right to cancel the trip on short notice. Please make sure you leave your phone number and email upon booking.
PLEASE KINDLY OBSERVE THE FOLLOWING RULES
1. Every tour participant is required to sign a waiver before the tour.
2. Please follow the guidelines set forth by China Cycle Tours in order to ensure your safety during your involvement with the group.
3. If you are on special medication, or have a health problem in nature, please state your situation in the booking form. Privacy will be assured.
4. Do not bring illegal drugs to any China Cycle Tours activities.
5. Do not engage in extreme sports while involved in any China Cycle Tours activities.