Daily Shanghai Guided Bike Tours
Departure City: Shanghai
One Day Countryside Tours (4 tours)
Escape to Shanghai`s suburbs with a two 鈥搘heeled assault on the ancient water town &villages, wetland and plantation. Enjoy mountain biking with the rolling hills and bamboo forests. Explore Shanghai countryside on unique and exciting ways.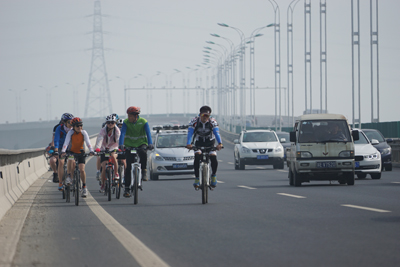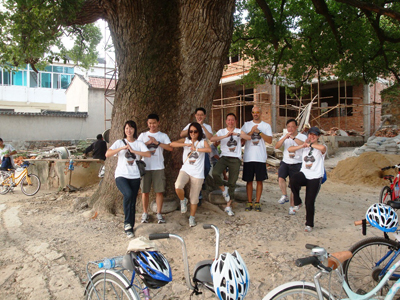 Price:

1 people

CNY 1800 /EUR 220/USD 300/person

2-3 people

CNY 1200 /EUR 140/USD 200/person

4-5 people

CNY 950 /EUR 110/USD 160/person

6-more people

CNY 850 /EUR 100/USD 145/person

We only accept cash at the tour,the ATM is close to office.
*The EUR and USD price will according to currently rate.
Price includes:
English speaking tour leader
Private round-trip transportation
Mountain Bicycle and helmet
All entrance fees
Support vehicle
Lunch (Sandwich) and Water
Zhujiajiao, the day鈥檚 destination, is a local treasure located in a suburb of Shanghai city. It鈥檚 one of the partially restored watertowns on the banks of Dianshan Hu lake typified by the many small waterways that crisscross the village like main street and broadway with a history of more than 1700 years. A perfect short cycling trip to explore quie...
Tailake is surrounded by a series of small hills and protected zones that don鈥檛 attract a lot of attention from the average vacationer, but are a great spot to escape the crowds and explore the less visited parts of China鈥檚 colorful rural landscape...
Located in between the beautiful Suzhou and the monstrous Lake Tai, Qionglong Mountain is the highest mountain in Suzhou. As such, it has been filled with many historical sites, like Sun Wu Garden (the site where Sun Tzu wrote The Art of War). The mountain has been officially listed as a national forest park and serves as a cultural and adventure tourists alike....
China`s third largest island and home of a bird sanctuary,it鈥檚 a quiet and peaceful refuge from the busy and bustling city. Situated just an hour away by car from Shanghai this place is full of unique sights such as it鈥檚 plantations,canals and traditional atmosphere. ...